2019 is the year of pig accoding to Chinese lunar calendar. The pig ranks 12th among the zodiac signs and is the last Zodiac.
Symbolic meaning of the pig:
1. Good fortune
From the shape of the pig, it can be seen that the pig is filled with wealth, and thus the pig is considered to be a symbol of "rich". Pigs have also had great economic benefits since ancient times, and the whole body is treasure. The meat is edible, pig leather can be made into leather, and buttercup can be used as a brush. Pigs contribute a lot to humanity.
2. Mild
The pig's temperament is very gentle and lovely. It has a rounded appearance and a broad mind. The pig is simple and honest, broad-minded. It means the heart is calm and unperturbed, there is no regret and misunderstanding.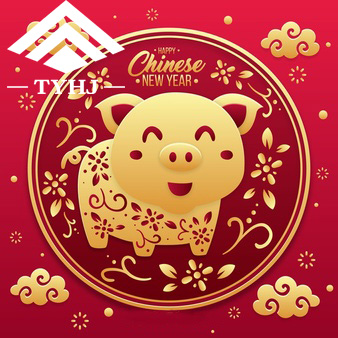 At the end, wishing you a sparkling New Year and bright happy New Year! May the season bring much pleasure to you.